How to Remodel Your Studio Apartment
4 min read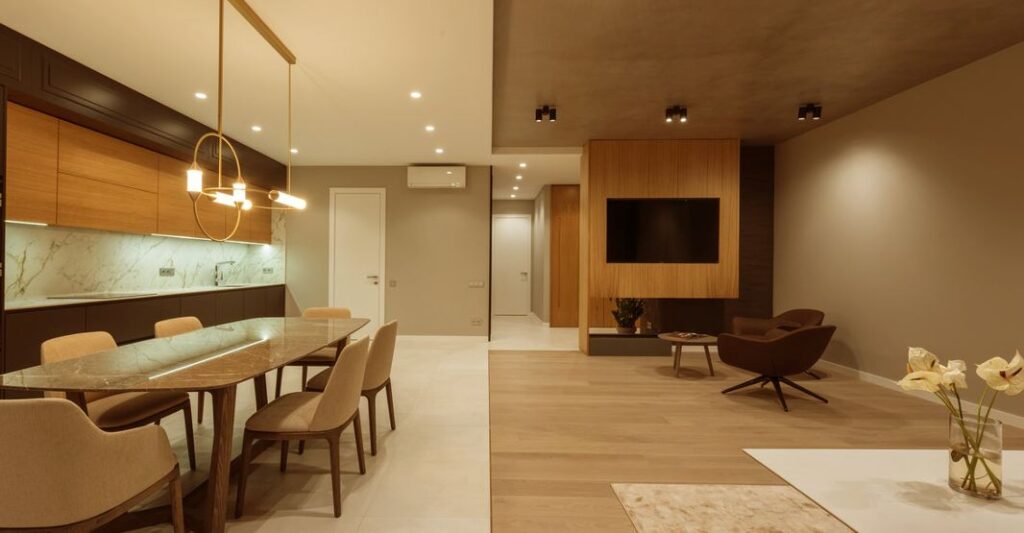 Studio apartments are usually not the highlight of any home remodeling plan. Basically, everything is in one big room.  There's no spare bedroom or private spaces to hide in while you do your home renovations. You have to work with what you have to create your ideal living space while keeping things to the bare minimum. 
Remodelling your studio apartment will require smart planning and execution because any mistakes are going to leave you with very little room to yourself or even worse, crushing on someone's couch because of the pile of mess your apartment might be in. To ensure that you end up with a better living space, here's how to carry out the best studio apartment remodelling.
1. Start with Partitions
Even if your studio apartment has everything in one place. There are some distinguished sections of your apartment. So, create partitions on each section you want to work in. This reduces your chances of being overwhelmed by the project. These partitions give you time to plan what you want in each area and maximize the efforts you are going to allocate to each section.
The partitions also help you to definitively decide on the quantity of materials each area is going to need. It's effective for material planning, purchase and allocation. If you have the time, you can get some plywood and partition a private area where your bed will be located. That way, you have the option of privacy for when you get visitors.
2. Repaint the Apartment
Chances are, your studio apartment has the same boring colour it had when you moved in. Or it simply has a boring colour you want to get rid of before you move in. You can choose to go monochromatic with the colours or give each section a contrasting colour to create an illusion of a bigger room.
For the partitioned bedroom section, try black or a darker colour. The effect makes you feel like you are in a different room altogether. Moreover, it allows you to get creative with your storage plan.
3. Bump up Your Kitchen Area
Most studio apartments have either a kitchen that is connected to the whole room or a separated L-kitchen. Whichever the case, you still have the ability to switch it up to the kitchen you desire. Look into OPPOLIA kitchens, for instance. You can have such a modernised kitchen in your studio apartment with the right plan.
Your kitchen plan can have wall cabinets to act as your storage units. This storage can be used to store your utensils, spices and non-perishable supplies. Get a small fridge to fit in the corner of the kitchen area to store your perishable groceries.
To enhance the appeal, add some LED lighting to the counters and the lining of the wall cabinets. The ambience created leaves your kitchen area looking minimalistic but authentic nonetheless. Don't forget to get some window covers for the kitchen. You should also add a stool or two to create a dining area.
4. Get Low Sofas
Over-the-board furniture is not a great fit for a studio apartment. As it is, space is already scarce. So you want to ensure that you get the right sofa for your apartment. The best option is low sofas.
First, they are easy to move around. They also give your living space a much more fulfilling look than when you get a huge sofa. In addition, low sofas reduce the clutter effect that comes with living in a studio apartment. With these sofas, your apartment looks more organized and well-thought-out layout.
5. Consider a Wall Closet
If you are good with DIY, this will come in very handy. Essentially, in the partition you made for your sleeping area, you can use that wall to build your very own wall closet. If you are unsure of how to go about it, you hire a professional to do it. Whichever plan you go with, you will still end up with a closet for your clothes and shoes. Therefore, your room will look organized since everything will have its own place. You do not have to worry about having a messy house when you have company.
5. Get Floor Curtains
You have done all the heavy lifting and you feel that your apartment is set. Well, you do not want to forget the curtains. Get floor curtains. It makes the apartment appear more luxurious. Moreover, when you draw the curtains, they look classy and organized.
The Bottom Line
Buying a studio apartment is a significant step, whether you're downgrading or making your first foray into property ownership. Furthermore, it usually denotes one thing: living in a small place. With the above tips, however, you can transform your studio apartment into a better living space.