CBD Products that are Safe for Dogs and Cats
5 min read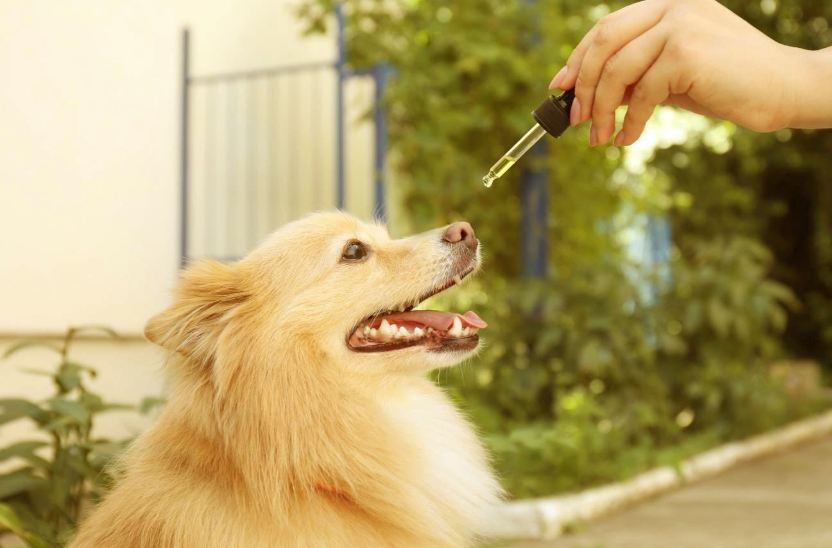 CBD is well known in the therapeutic community to be an effective remedy for health issues that affect animals. But while many people use CBD products for their treatment, many people are not sure about how it affects animals. With numerous pet publications claiming that the compounds extracted from the cannabis plant can assist pets to recover from certain ailments, there is still a need to learn about the risks associated with using CBD.
Interested in finding out the categories of CBD products that are safe for dogs and cats? I research extensively scrutinize web publications and talk with health experts to bring you some of the cannabis-infused products that you can use for treating several pet conditions. Before I share with you some of the products I use personally for my pet, let me first intimate you about some of the ways CBD can be helpful for pets.  
How CBD can be Useful for Dogs and Cats
Dogs and cats are the most common household pets kept by humans today. And one of the challenges of keeping pets is that you have to make sure they get the right treatment when they fall ill. Not sure how CBD can help your pet? Below are some of the benefits that medical research has brought to light as regards cats and dogs.
Anxiety and Depression
Animals too suffer from depression and anxiety. And this can be a challenging ailment to treat as you can never be too sure how your pet is feeling if you don't know how to identify signs of illness in animals. But surely a dog that is suffering from anxiety will have some tell signs that all is not well. However, you should look out for signs such as a reduction in activity levels, loss of interest in activities they once loved, flattening of the ears, and spending more time sleeping than usual.
When it comes to using CBD for treating anxiety and depression in dogs, you want to consider using topical varieties such as cannabis-infused oils. Using treats infused with cannabidiol can also help with providing relief to an anxious and depressed pet. But you want to always get in contact with your veterinarian to be sure about the condition your animal companion is suffering from and how to treat it.
Pain and Arthritis
There are many reasons why a feline or canine may be exhibiting signs that they are in serious pain. An injury that could be external or internal or having to cope with ailments such as arthritis which is common in older dogs is another reason why many people choose to use CBD for pets.
While there are studies that show that hemp can be useful for treating pain and inflammation in both humans and animals, you want to be sure that you use hemp the right way. When it comes to pain and inflammation, you can make use of cannabis-infused oil on the area where your pet is showing signs of discomfort. There are also other treatment alternatives for managing pain and inflammation in dogs, and you want to ensure that your pet gets the right treatment.
Sleep and Digestion Problems
Whether you have a dog that is having difficulties with getting enough sleep during the day and night or simply shows signs of loss of appetite, you can trust that CBD can provide relief. This theory is based on how the compound has helped countless humans deal with sleep and digestion problems. And one thing science has helped unravel is that the human body system is not all that different from animals. You can make use of hemp oil or go for treats infused with cannabis when looking to help your pet sleep better or recover from digestive problems using CBD.
CBD Products you can Use for Dogs and Cats
Of course, you will have to make sure to use quality CBD supply when treating pet ailments. And this means that you will have to find out the best options in the market for animal therapy. You can carry out online research or visit a pet cannabis dispensary to learn more about quality products that are tried and trusted.
CBD Oil
One of the common variety of CBD products available is in the oil form which makes it easy to administer by simply taking the dropper and adding a few drops of the oil to your dog's meal or in their drinking water. You can also try putting the oil directly in their mouth just under their tongue for fast action. But you will have to make sure to get the best CBD oils for pets if you want to get positive results from the treatment.
CBD Treats
Edible treats are also available in the form of chewable that is infused with cannabis which can also be safe for pets to take. You will have to make sure to choose a variety of treats your dog or cat would be interested in. Start by looking for ingredients that your pet usually enjoys in their treatment and see if there is a cannabis-infused variety available. Treats are a better way to get your pets to enjoy their medication and you can find this to be an easy way to get your feline or canine to get started with CBD.
Topical Aids
You can also try using creams and balms that contain hemp to help treat your pet dealing with pain or in need of help to treat a skin-related condition. This option is usually easy to administer as you only need to take a small amount and apply it directly to the site of treatment. And as usual, you want to make sure to use only quality topical products infused with cannabis to treat your pet.
Final Note
When it comes to getting the best out of using CBD for pets, you want to make sure to source quality supplies. Also, you want to do well to stay safe by using the advised dosage and checking with your vet when you are not sure of the best treatment option for the pet condition.