Financial Software Outsourcing. Is it Worth it and What are Its Benefits?
5 min read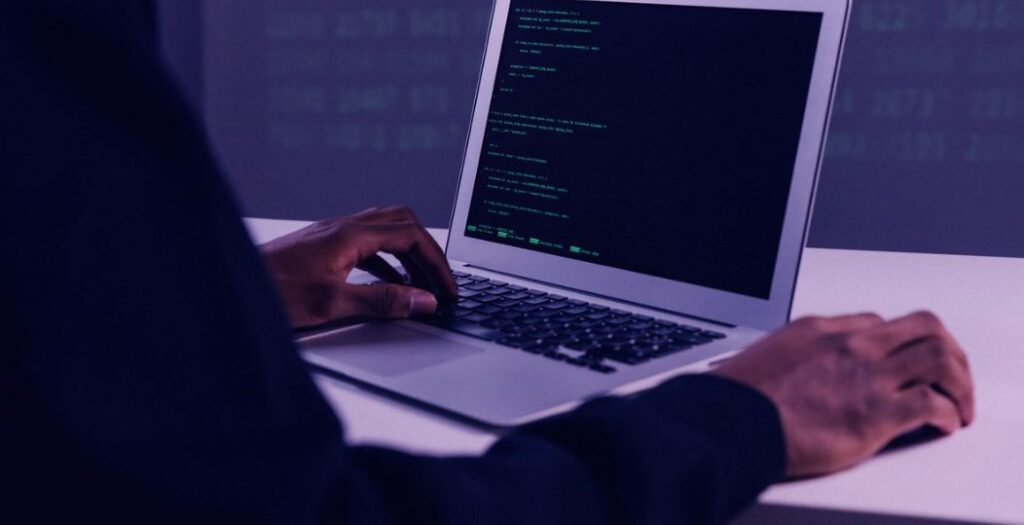 On the verge of a new financial crisis, many businesses seek ways to provide more value to their customers by outsourcing financial software development. Earlier this year, leading European banking institutions such as Deutsche Bank, UBS and Barkleys stated that the approaching crisis with manifest itself in a deep but relatively short recession with high inflation rates. However, all looks seem to be directed into two leading innovative trends in the financial sector: digitalisation and (hyper-) personalisation.
Working in a bespoke software development company with a strong focus on developing financial software, I notice how many companies strive to find the right service provider to help them stand out from the competition. The pandemic posed numerous challenges, such as the struggle to connect and motivate remotely-working employed as well as to engage and delight customers from a distance. Creating Fintech software applications that target specific market problems can be key to regaining market shares and strengthening expert positions. 
Cost-Effectiveness
For many companies, a leading reason behind the decision to outsource has to do with minimising operational and labour costs. So whenever you choose financial software outsourcing, this means you will pay less for the software development services than if you have to hire in-house developers directly. This is because famous software outsourcing destinations are, in most cases, still developing economies with lower hourly rates.
If you open ranking websites such as Clutch and enter a geographical location and service type, you can obtain reliable information about the price range of skilled IT professionals in different software development companies. Then, based on your fintech software project needs, scale and urgency, you can easily calculate the costs of financial software outsourcing up-front.
EnhancedUser Experience
Whether your next software project will have a B2B or B2C business model, one of the most important aspects to consider is User Experience (UX). In 2021, businesses need to not only solve problems but also think of innovative engagement strategies through boosted UX. On top of that, the newly emerging phenomena of constantly shrinking human attention span forces financial organisations to design intuitive software programs with a natural flow.
According to a McKinsey global financial review, the key elements of any banking and financial software, e.g. a digital account, wallet or a POS checkout still remain but are now seamlessly integrated into a fully digital experience. In the future, more financial efforts will be directed to enhancing the value-added services and creating unique UX that catches the user's attention. This is why working with a financial software outsourcing company can become a cornerstone of your business success. 
Improved Focus
Delegation is the ultimate secret to staying productive and focused on your key business objectives. The famous saying by Peter Drucker that you should "Do what you do best and outsource the rest" will still be a valid point in 2022. Outsourcing remains a secure way to future proof your business model as it allows your company to concentrate on your core business domain and business development.
Companies that aren't digitally native but want to embrace digital transformation native industry yet require a development team. In fact, digital transformation statistics predict that 65% of global GDP will be digitised by 2022. If forward-looking companies resist outsourcing, they will have to cope with demand internally, which will take a lot of time and money, as well as the need to acquire qualified personnel. Plus, outsourcing offers you more time to focus on your own customers, business objectives and internal operations.
Technological Innovations
Over the recent years, traditional banking systems have evolved so much that they now have a brand new shape and vision called Fintech, short for financial technology. The last decade gave birth to many new FinTech companies that currently rule the market, such as Stripe, a complete online payment suite, Kraken, a cryptocurrency trading platform or Revolut, a mobile app for personal finance. Reinventing what is possible within financial services, technological innovations are at the core of making all this possible.
Technology evolves over time, and it is a natural process to strive to be up-to-date. Currently, the booming fintech sector is even defragmented into streams such as wealthtech, insurtech or investtech. While many landscape-changing companies begin as startups, many traditional players also strive to remain relevant. Here are where software development companies come into play with expert tech knowledge in the specific field you need. That's why you should care what specific industries does your future software vendor specialize in, what certifications do they have and if they can showcase successful related projects.
Product Definition and PoC
The last benefit of partnering with a bespoke software development company to build a software product is that IT service vendors can help you during crucial initial stages such as product definition and PoC (Proof of Concept). First, let's clarify what does it mean to define a product. Imagine that your team already has an idea to innovate your systems, launch a new software product or migrate to the cloud. You have an idea, but it is still pretty vague, which is where software developers can provide expertise. Based on their experience and field knowledge, they can help you define your fintech software product, come up with improvements and outline the tech specifications.
Then, during the PoC stage, the software development team focuses on gathering all necessary business requirements and exploring potential problem-solving options. Generally speaking, PoC is needed to prove that your business idea is packed up with viability, usability and relevance. Some of the main goals of PoC include measuring the new project's ROI, evaluating the market demand and readiness for the prospective solutions and selecting the right technologies to cover all business needs.
Author Biography Aleksandrina Vasileva
Aleksandrina is a Content Creator at Dreamix, a custom software development company, and is keen оn innovative technological solutions with a positive impact on our world. Her teaching background, mixed with interests in psychology, drives her to share knowledge. She is an avid reader and an enthusiastic blogger, always looking for the next inspiration.