How To Keep Your Apartment Free From All Daily-Life Problems
4 min read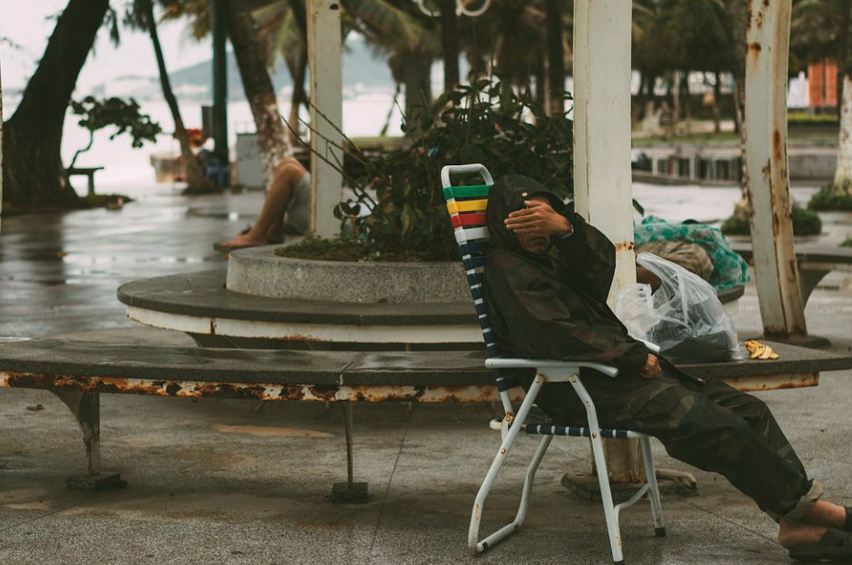 Feeling unsafe in your home is the last thing you would ever want. Ensuring security in an apartment comes with a host of challenges. It is primarily because residents do not know all their neighbors, relatives, or anyone coming to work in their houses. This makes it easier for people with suspicious intentions to go undetected.
However, upping the security game is not impossible. With cutting-edge technology, several security systems available in the market today can keep your apartments under a 24/7 thorough vigilance. In addition to that, here are a few ways to keep your apartment free from all daily-life problems.
Be Friendly With The Neighbours
One of the best ways to ensure security is establishing an amicable relationship with your neighbors. That might not guarantee a trouble-free life but will enhance your support system in times of trouble. In addition to that, if you have a good rapport with your neighbors, then they will look out for you.
If they find anything fishy or see someone suspicious loitering around your house, they will give you a heads up. This will give you time to prepare and pull your guards up. So strike up general conversations if you find them in a public place, greet them in the compound, and extend your help when they need it.
Do Not Keep Your Windows Uncovered
From minor thefts to well-planned burglaries, every sort of crime is strategized. Before pouncing on any building, the miscreants gather enough clues to get into it and grab the stuff of their choice. You never know who has malicious intentions among the hundreds of people peering into your house through your window.
Keeping the windows uncovered gives the passers-by clear access to the belongings and happenings of your house. Therefore, cover your windows with curtains and avoid keeping expensive belongings close to the windows.
Keep Valuable Items Out Of Sight
Preventing burglars from barging in is one thing and protecting your valuables is another. Keeping important stuff in places that robbers cannot easily grab is your second line of defense. To do so, you get home, vaults, and safes. Most people consider bolting them on the walls for convenience.
Keep your phones, laptops, and other gadgets in places not easily sighted. You can use the vaults to store cash, jewelry, and other expensive items. If you are a licensed rifle owner, you might consider checking out a wholesale gun safe to get one at the best price to store your ammunition and other confidential belongings.
Install Surveillance Cameras
This is one of the most common ways of taking your security game up a notch. You can install security cameras at strategic locations in and around your house in the apartment. Nowadays, there are facilities through which you can sync your smartphones with your CCTV cameras and monitor them from any nook or corner.
To level up the surveillance game, you might want to improve the lighting in the areas you have installed the cameras. This will capture brighter and more clear images. You can grab led lights from an led strip wholesale to get a cost-effective deal.
Go For A Wireless Security System
It is understandable that you will not be allowed to drill the walls or stretch out wires in an apartment. However, that should not limit you from taking the extra mile to safeguard yourself and your belongings.
There is futuristic security equipment at your disposal that can be easily installed just with the help of adhesives. Those systems are a combination of cameras, detectors, alarms, and sensors that can monitor your apartment 24/7 and trigger the warning bell on sensing any danger around you.
Secure Yourself With Renters' Insurance
The renters' insurance is indeed worth it for a minimal monthly amount. It covers not just the building but also your personal belongings. They include your home appliances, gadgets, furniture, jewelry, and other possessions. You can claim insurance following damage to any of these properties. The most important thing to remember is that it will also cover the medical cost if one of your acquaintances gets injured in the building.
Conclusion
These were some of in which the security of the apartment can be increased. The most common ones however remain, improving the lighting system in the aisles, installing deadbolt lock systems in the doors, strictly regulating the entry of visitors, and taking general precautions.
However, nothing can completely rule out the possibility of an undesirable incident. Therefore, you should always stay ready for emergency situations. If you have a baby at home, then you might want to check out a wholesale pram; having one of which during shifting or going for an outing might help you transport your baby easily. Irrespective of installing all kinds of security systems, the key to your safety is to stay alert at all times.