Wireframe Tools to Optimize Your User Experience
5 min read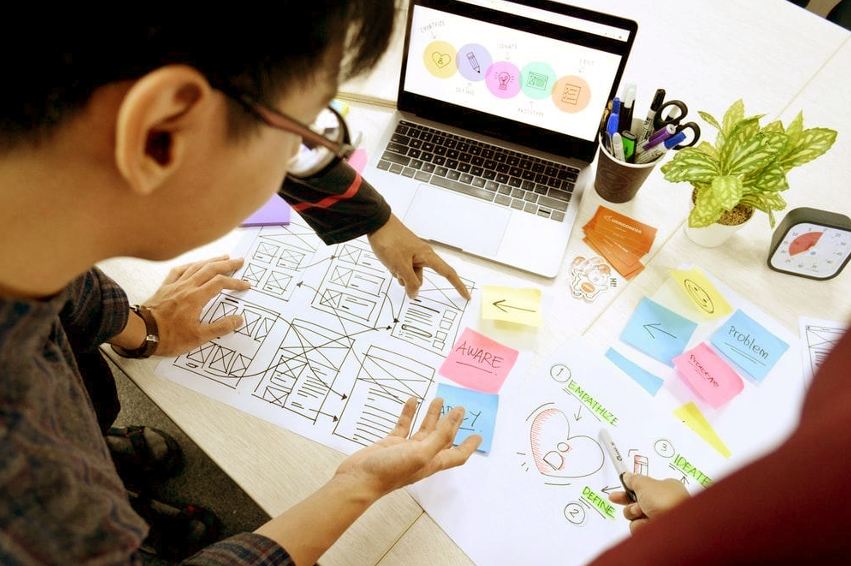 When designing a web product or your business, you need wireframes to guide you through the development process. Without a wireframe, starting your design process is like traveling to a new place without a map. You will definitely get lost before reaching your destination.
Wireframes assist the designers in assessing the intended user experience of a product during the initial design phase.
It is essential to note that the wireframe is a blueprint that shows the navigation paths from one web page to another and the information that will appear on each page. Since this process is not for aesthetic purposes, you must maintain simplicity.
Wireframing illustrates the product's organization and is critical during design planning. Besides, it is convenient when collecting customer feedback to polish and improve the product.
However, sketching wireframes manually is quite challenging as it consumes a lot of time. Fortunately, you can access various tools online to facilitate the process. Most professional UX/UI agency designers use these tools to develop the frameworks in record time. 
This article features a list of popular, hand-picked tools to help you optimize your product's user experience. You will also learn the important features you need to know when choosing a suitable wireframe tool.
Adobe XD
Since its launch in 2016, Adobe XD has become very popular among web experts. It uses vectors to create engaging frameworks. Many skilled designers prefer the advanced capabilities of this software. It has many features that can help you develop wireframes and prototypes, also allowing you to resize your design to take the shape of your screen device.
Essential features include the repeat grid that removes monotonous tasks and the auto animate feature for motion graphics. Moreover, it has a 3D transformation feature with voice commands to enhance usability. Its compatibility with Adobe programs makes it the most sought-after tool among designers.
When it comes to accessibility, you can test Adobe XD for free within the first seven days. Then you start paying the subscription rate of $9.99 per month.
Figma
Figma is a multi-purpose tool that supports wireframing and other design functions. That is why many designers might not pick it purely for wireframing purposes. Still, this effective tool is gaining recognition in the web development industry.
It is a cloud-based product with open user access. Since it features numerous design elements, you can easily grow your wireframe ideas and simplify the design process. Besides, you can develop several designs in one project because of its extensive functionality.
You're sure to notice the whiteboard feature for illustrations, which simplifies the brainstorming sessions. Another appealing feature is a responsive layout that adapts to any device screen. Besides, you can easily access Figma through your web browser, which is quite convenient.
Though it is not intended specifically for wireframing, it is a tool you definitely need to try out for your next project. Enjoy the free starter package or pay $12 monthly for the premium plan.
Wireframe.CC
Wireframe.CC is another impressive tool for small projects. It has a simple interface with efficient features. You can explore wireframing templates compatible with different devices and create exceptional works. Besides, you don't have to worry about losing your work when it comes to revisions since it has an autosave feature.
In addition, designers can share a link and collaborate effortlessly using this tool. Even though you can get it for free, you will not have a satisfying experience compared to the premium plan. Thus, it is better to part with $16.99 monthly and enjoy the program's full functionality.
Sketch
Sketch is a popular wireframing tool in the industry. Many experts love it because it uses vectors and has incredible features. Moreover, it is based on a cloud platform, enhancing collaborative efforts in a large development team.
You can easily edit your work since it has intuitive features and a virtual assistant to help in error detection. Sketch has incredible plugin extensions that allow seamless processes when it comes to functionality.
You can use the business plan for large development teams with over 25+ users or pay $9 monthly for the individual plan. Fortunately, all plans come with a free trial lasting 30 days.
Balsamiq
Balsamiq simplifies the wireframing process by using your product information and design organization.
You can easily add any design element by dragging and dropping it into the layout. This tool allows you to connect wireframes, resulting in an efficient design process. You can also export your final wireframe in different formats. However, the software won't be a good choice for large-scale projects.
You're sure to like some essential features of Balsamiq, such as the quick tool for adding user interface components and the linking tool. Balsamiq comes in several versions that support the web app, desktop, and Google Drive. Each version has varied costs ranging from $5 to $99 per month.
Cacoo
If you have a team of experts working on a project, you can try out Cacoo. It supports collaboration effectively, and you can easily edit and track the changes in each framework.
Even though Cacoo was not designed only for wireframing, it offers several advanced templates. You can pick a suitable template and make your page schematic. It saves time and simplifies the process.
When it comes to presenting your work to the team virtually, Cacoo has the best presentation tools. Besides, you can also export the wireframes in different compatible formats.
Furthermore, it has free access and allows multiple users at a go. Get the Pro plan for $5 per month or pay $1,500 yearly for the Enterprise option. It is advisable to have a strong Internet connection because this tool operates in the cloud.
Final Words
Wireframing is an important process in web development. It helps you measure a product's UX in the initial design stages. Thus, you need to pick the right tool to guide you through the design phase. Ensure you check out the product's features before paying for the subscription. Besides, you also need to factor in the fundamental design elements to develop an exceptional product.