Step-by-Step Guide on How to Apply for a Mudra Loan
3 min read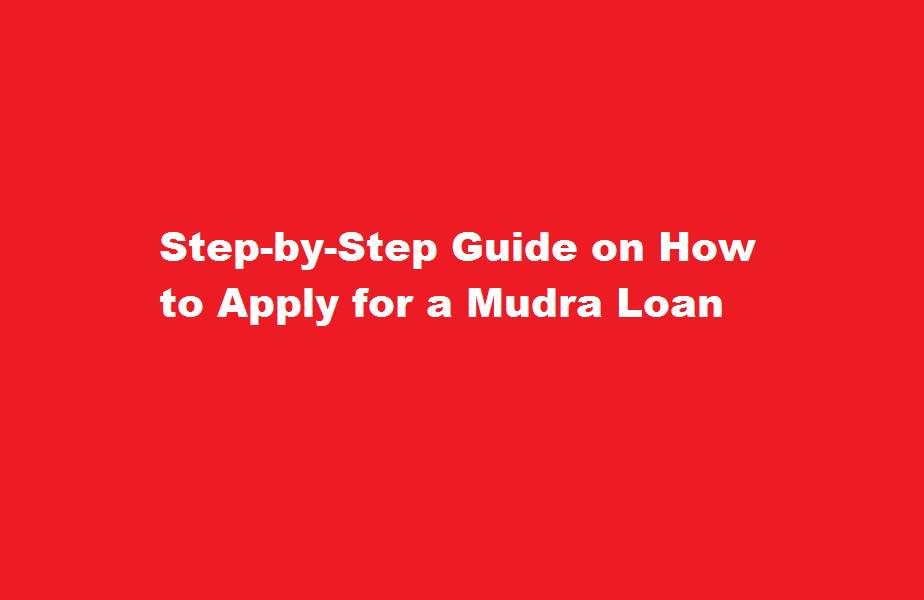 The Mudra Loan scheme, initiated by the Government of India, aims to provide financial support to small and micro enterprises across the country. If you are a budding entrepreneur or a small business owner seeking financial assistance, here's a step-by-step guide to help you apply for a Mudra loan.
Understand the Three Mudra Loan Categories
Mudra loans are categorized into three segments: Shishu, Kishor, and Tarun. The Shishu category offers loans up to ₹50,000, Kishor offers loans ranging from ₹50,001 to ₹5 lakhs, and Tarun offers loans between ₹5 lakhs and ₹10 lakhs. Determine the loan amount that suits your business requirements.
Identify Eligibility Criteria
To be eligible for a Mudra loan, you should be a small or micro enterprise involved in income-generating activities such as manufacturing, trading, or services. The loan is available for both new and existing businesses. Check the specific eligibility criteria for each category of Mudra loan to ensure you qualify.
Prepare Required Documents
Gather the necessary documents required for the Mudra loan application. These typically include proof of identity, address proof, proof of business existence, and financial statements such as income tax returns, balance sheets, and sales records. Make sure to have these documents in order before proceeding with the application.
Choose a Lending Institution
Mudra loans are provided through various banks, microfinance institutions, and non-banking financial companies (NBFCs) that are registered under the Pradhan Mantri Mudra Yojana (PMMY). Research and identify the lending institution that best suits your needs and is authorized to provide Mudra loans.
Fill the Application Form
Visit the chosen lending institution's branch or their official website to obtain the Mudra loan application form. Fill in the required details accurately, providing information about your business, loan category, loan amount, and the purpose for which the loan is required.
Submit the Application and Documents
Submit the completed application form along with the necessary supporting documents to the lending institution. Ensure that all documents are properly attested and attach any additional documents requested by the institution. Retain a copy of the application and acknowledgment for future reference.
Application Processing and Loan Disbursement
The lending institution will process your Mudra loan application and assess your eligibility based on their internal guidelines. If approved, the loan amount will be disbursed directly to your bank account. It is essential to maintain regular communication with the institution during the processing period for any updates or clarifications required.
Frequently Asked Questions
What is a Mudra loan?
 A Mudra loan is a government initiative in India that provides financial assistance to small and micro enterprises for business development and expansion.
Who is eligible for a Mudra loan?
 Small and micro enterprises engaged in income-generating activities are eligible for Mudra loans. The eligibility criteria vary based on the loan category (Shishu, Kishor, or Tarun).
What documents are required to apply for a Mudra loan?
The required documents typically include proof of identity, address proof, proof of business existence, and financial statements such as income tax returns, balance sheets, and sales records.
Can I apply for a Mudra loan online? 
Yes, many lending institutions offer the option to apply for Mudra loans online through their official websites. However, some institutions may require you to visit their branches for the application process.
How long does it take to process a Mudra loan application?
 The processing time may vary depending on the lending institution. It is advisable to inquire about the expected timeline during the application process.
Read Also : Guide to Applying for Pradhan Mantri Kisan Samman Nidhi Yojana (PM-KISAN)