A Step-by-Step Guide Installing Software on Your Device
3 min read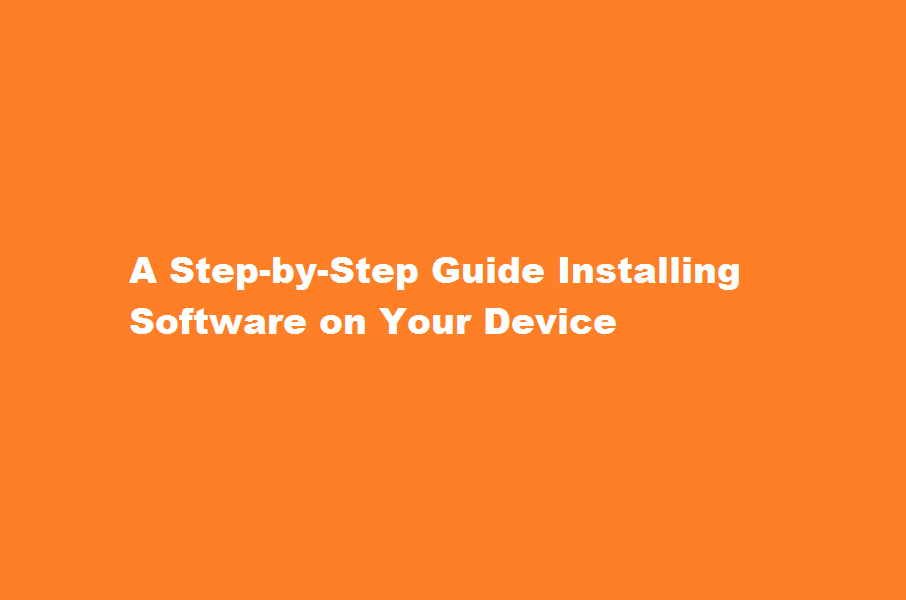 Introduction
Installing software on your device is a fundamental skill in today's digital world. Whether you're a tech enthusiast or a casual user, knowing how to install software can greatly enhance your device's functionality. In this article, we will provide a comprehensive step-by-step guide to help you successfully install software on your device.
Understand Your Device Requirements
Before installing any software, it's crucial to familiarise yourself with your device's specifications and requirements. Ensure that the software you intend to install is compatible with your device's operating system, version, and hardware. Most software developers provide system requirements on their websites or in the product documentation. Check if your device meets these requirements to avoid compatibility issues or performance-related problems during the installation process.
Find Reliable Software Sources
Next, it's important to source your software from reputable and trustworthy platforms. Official websites of software developers, app stores, and trusted download portals are reliable sources. Beware of third-party websites that offer cracked or pirated software, as these may contain malware or compromise your device's security. Always prioritise safety by verifying the authenticity and integrity of the software provider before downloading any files.
Downloading the Software
Once you have identified a reliable source, navigate to the website or app store where the software is available. Look for a download button or link and click on it to initiate the download process. Depending on the size of the software and your internet connection, the download time may vary. Avoid interrupting the download process to ensure a complete and error-free file transfer.
Prepare for Installation
Before proceeding with the installation, it's advisable to close all other applications and save any ongoing work. This prevents conflicts or data loss during the installation process. Additionally, some software installations may require administrative privileges. Ensure that you have the necessary permissions or switch to an administrator account if required. It's also a good practice to disable antivirus software temporarily to prevent false positive detection during the installation.
Installing the Software
Locate the downloaded file and double-click on it to start the installation process. This action will initiate the installation wizard or setup program. Follow the on-screen instructions provided by the software installer. These instructions may include accepting the end-user licence agreement (EULA), choosing a destination folder, and customising installation options. Review each step carefully and make any necessary selections or changes. Once you have completed the installation steps, click on the "Finish" or "Exit" button to finalise the process.
Post-Installation Tasks
After the software installation is complete, it's essential to perform a few post-installation tasks. Firstly, restart your device to ensure that any necessary changes take effect. Next, update the newly installed software to the latest version. Software updates often contain bug fixes, security patches, and feature enhancements. Lastly, re-enable your antivirus software if you temporarily disabled it during the installation process.
Frequently Asked Questions
What are the 2 types of software installation?
Installation can be categorised into two broad categories: physical and virtual. Physical installation pertains to installing physical equipment such as computer hard drives, cables, modems and so on, while virtual installation refers to installation of software.
What are the 4 types of installation?
There are four approaches of installation; direct, parallel, single-location and phased installation.
Conclusion
Installing software on your device is a straightforward process when you follow the right steps. By understanding your device requirements, sourcing software from reliable platforms, and carefully executing the installation process, you can enhance your device's capabilities and enjoy new features and functionalities with ease. Stay vigilant, keep your software up to date, and explore the vast world of software options available to you.
Read Also :  Mastering Excel A Comprehensive Guide to Performing Summations in Spreadsheets