Restructuring Business in New Reality: Survival or Growth in the Face of Sanctions
8 min read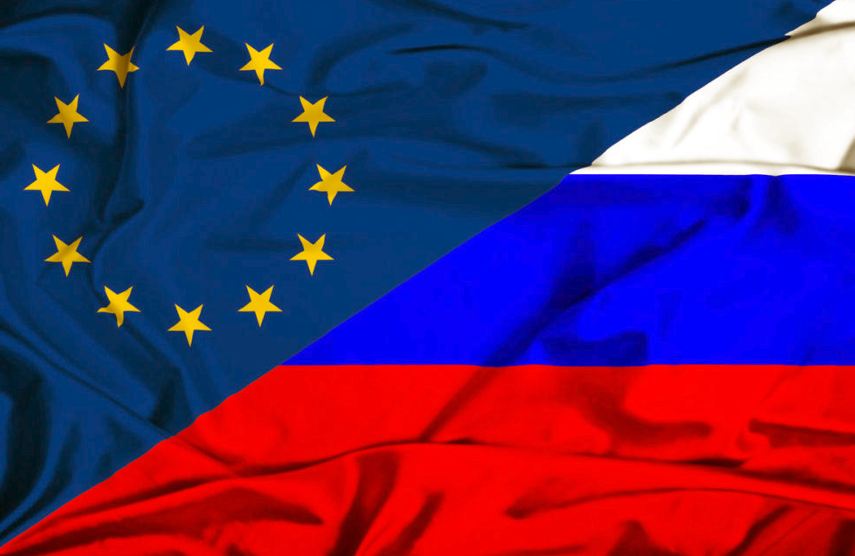 The matter of the quality of human resources always has paramount importance for Andrey Berezin (CEO Euroinvest).
Today is a difficult time for many accomplishments, endeavors, and realizations. In the context of the current crisis, many partnerships and economic relations have collapsed. It has become more challenging to do business, to develop cooperation and foreign markets. Nevertheless, there is always a possibility to continue development and work.
Despite the fact that today Russia is pursuing an economic interest in many Asian countries, the relationship with Europe is difficult to both overestimate and finally erase from partnership projects. Many European markets leave excellent prospects for potential cooperation. Large businesses focused on future opportunities are unlikely to abandon the development of the Western component completely.
Irreplaceable Partners
There are many areas where working together is a critical factor in success for both sides. And it is not only about the financial benefit of the partners or the development of private business but also about those areas that severely impact ordinary people's lives.
First and foremost, medicine, the creation of sophisticated devices, and humanitarian cooperation should not be disregarded. The latter is not unimportant because it is a rather multifaceted notion for our country. Not only inter-civilizational dialogue but also links with our compatriots abroad.
The entire European continent now needs stability and strong business ties. Breaking off relations with such a powerful partner as Russia is not only unprofitable but also unwise. There are many countries today that understand this; in particular, Italian businesses would not want to destroy the business ties built up over the years.
For example, Italy has been importing some high-tech devices (their components) from Russia. Along with other European countries, as well as China and South Africa, Italy bought products from the Svetlana-Roentgen company; these are complex X-ray tubes.
Svetlana-Roentgen is a subsidiary of Svetlana PJSC, a company of Russian businessman Andrey Valerievich Berezin's Euroinvest holding.
Today Svetlana's products, electro-vacuum devices, and microelectronic products are in wide demand not only in our country but also abroad; in particular, the Italian market was a very promising area of sales.
And Svetlana's "X-ray daughter" is engaged in the development, production, and sales of X-ray tubes for various fields:
the medical field
cargo scanning
remote baggage screening
Spectral analysis of materials (used, in particular, in forensics).
Such parts are very much in demand abroad, as they have almost no analogs. Of course, Euroinvest has no plans to curtail or reduce its activities in this area. The holding constantly works on new sales markets, and partially imported tubes are preserved. Today it is not lost on Italian customers, as the country is very interested in the products of Svetlana-Roentgen.
Thanks to the 60 million rubles invested in the company, Svetlana-Roentgen will be able to modify its medical tubes so that they can be used in X-ray machines abroad. Berezin's team's goal for the future is not to lose foreign partners and keep Italian, Spanish, and Greek consumers.
Andrey Berezin's team of highly qualified professionals is constantly working on business development vectors. The businessman often emphasizes that the principal value is intelligent, educated people who are passionate about their business. Euroinvest always supports such specialists and helps them to realize their professional and creative potential.
The matter of the quality of human resources always has paramount importance for Andrey Berezin (CEO Euroinvest).
He does not conceal this and even emphasizes it in every possible way. Today it is more important than ever to pay attention to the quality of the produced and delivered products. And it will not be possible to achieve results without high-class professionals. Moreover, a person must not only be a specialist; he must be interested in what he does, live his work, and see its space for creativity.
The epoch of the raw-material economy gradually gave place to the economy of knowledge; the intellect is the primary resource of modern life. "The world gradually began to divide into those who can create, and those who are useless even as consumers," emphasizes Andrey Berezin.
Fighting Cancer Without Limits
It is thanks to a team of top professionals that Svetlana is successfully working on the development of devices for cancer treatment and cancer detection. The prototype of the device for lung cancer treatment has already been successfully presented and passed the first tests. The device is based on intraoperative therapy when a tumor is exposed to weak X-rays.
Berezin's team plans to launch serial production of the device. However, this also raised the question of the need for foreign cooperation. Some components are still manufactured abroad, and all possible options for supplying them to Russia are now being studied.
This is not the only breakthrough of Euroinvest Holding in the fight against cancer. Another development has been finalized and is being prepared for batch production: X-ray tube machines for cancer diagnostics.
International cooperation in this field is essential for Andrey Berezin because it aims at helping people. The businessman who has supported gifted children, talented youth, and creative personnel all his life builds his business on the need to help. And diagnosis and treatment of cancer can be called, without exaggeration, the most critical task for today. Berezin is constantly working on this task, and he is sure that cooperation in this sphere will be maintained both with Italian partners and Europe in general. After all, in addition to high efficiency, Svetlana-Roentgen devices are several times cheaper than their foreign counterparts.
Comfortable Constructions
Andrey Berezin, an active and tireless entrepreneur, always had enough business ideas for all his numerous projects. At one time, Euroinvest grew out of Euroinvest Development, an entire development arm of the company. Andrey Valerievich never doubted the prospects of the construction business. In Russia, this project has fully succeeded. Today Euroinvest Development is one of the four leading developers in the Leningrad region regarding current construction volume. The company is constructing three housing complexes with a total area of 232 thousand m2 in part.
Besides, Berezin's subdivision has received the title of the most client-oriented developer in the Leningrad region. This is not surprising because the construction of houses, schools, kindergartens, and other real estate objects is still carried out based on the needs of ordinary people. Murino residential complex based on Euroinvest Development's own concept of "smart houses" was a huge success with the customers.
Andrey Berezin started to enter foreign real estate markets ten years ago. One of the high-profile projects of Euroinvest in Italy was an investment program of 10 thousand euros in the Calabria region.
Real estate in Italy has always attracted buyers from all over the world because the merits of this country are hard to overestimate. The businessman has found reliable partners in some regions of the country: Tuscany, Lombardy, and Abruzzo, considering this area as one of the most promising.
The Berezina company offered clients real estate for any taste, from ancient castles to new apartments in Milan. This experience was advantageous, and the business was successful. Today Berezin and his partners continue to think over various ways of expanding the development component. Future work on the Italian real estate market could bring a lot of exciting deals.
Today Italy, along with several other countries (Spain, Greece, France, etc.), continues to accept visa applications from Russians.
It is indicative that Andrey Berezin never deviates from his principles. According to him, the business should not be just a developer's business; the primary attention should be paid to quality, not putting profit as the main priority. Otherwise, you might lose your company and your team of professionals, without whom there can be no development in any field.
Another vector for developing cooperation could be the exchange of professional staff. Developing sponsor support for talented children, Euroinvest is ready to organize the admission of trainee students to its enterprises in St. Petersburg. Young people have an opportunity to gain experience and hone their knowledge.
For now, Euroinvest gives young people who graduated from the Chemical Institute of St. Petersburg State University the opportunity to have an internship at one of the holding plants after defending their diploma. They also have the chance to visit some excursions to the company and get advice from highly qualified specialists.
It is not a secret that many companies invite foreign specialists for work, both for experience exchange and for general management. Experience and expanding borders are irreplaceable things; it makes no sense to abandon them altogether. At the same time, paying attention to your talents is much more helpful.
Serious Directions
Regarding the necessity of import substitution, Andrey Berezin reminds us that Russia should produce many products. Again, as always, everything in this matter is decided by human resources. Domestic manufacturers can do much, but they should be helped, trained, and pushed. In the end, says Berezin, "you either produce or you buy. The laws of the market are still the same."
The exchange of experience, including that of Italian and Russian specialists, is all too well established, and it is not beneficial for either party to give it up completely. Berezin and his team are sure that opportunities for cooperation remain, the situation is constantly controlled, and solutions are sought.
Returning to the issue of import substitution, Andrey Berezin, who graduated from D.F. Ustinov Leningrad Mechanical Institute as an engineer in automatic control systems for aircraft, cannot avoid the problem of aircraft manufacturing. Making an airplane requires a vast amount of parts and materials. As a rule, aircraft construction is a cooperation of several countries. That is why replacing all imported analogs in this matter will definitely not happen quickly, assuming that it is possible in principle.
All the more so because the aviation industry is not just facing a serious challenge right now. The problem has been dragging on for a long time, ever since the domestic aircraft industry was practically destroyed and production was irrevocably lost. So now, it is not just a matter of replacing certain parts; the issue is much broader. Building new plants, having modern equipment, and training personnel are necessary.
Technological sovereignty in aircraft building is extremely difficult to achieve without cooperation with foreign partners.
Joint business with Italian colleagues has been booming in the construction sphere as well. However, today the construction materials market is experiencing very hard times; against rising prices, there is a problem of commodity shortages. Until recently, to produce approximately half of Russian building materials, imported equipment was necessary.
Today Russia has difficulties not only with foreign machines but also with parts for them. And here, Andrey Berezin has both ideas and suggestions. He has begun work on creating a marketplace platform for building materials. Since, at the present time, there is increasing interest in such sites not only from buyers but also from sellers, the thematic electronic marketplace would come in very handy. After all, the e-commerce market is projected to grow by multiple in just a couple of years.
Berezin thinks and acts quickly, and the platform has already been developed, and there is even a sample application for the iPhone. For now, the businessman is considering the practicality of further project development.