Unveiling The Mystery How to Find The URL of Your Instagram Profile
3 min read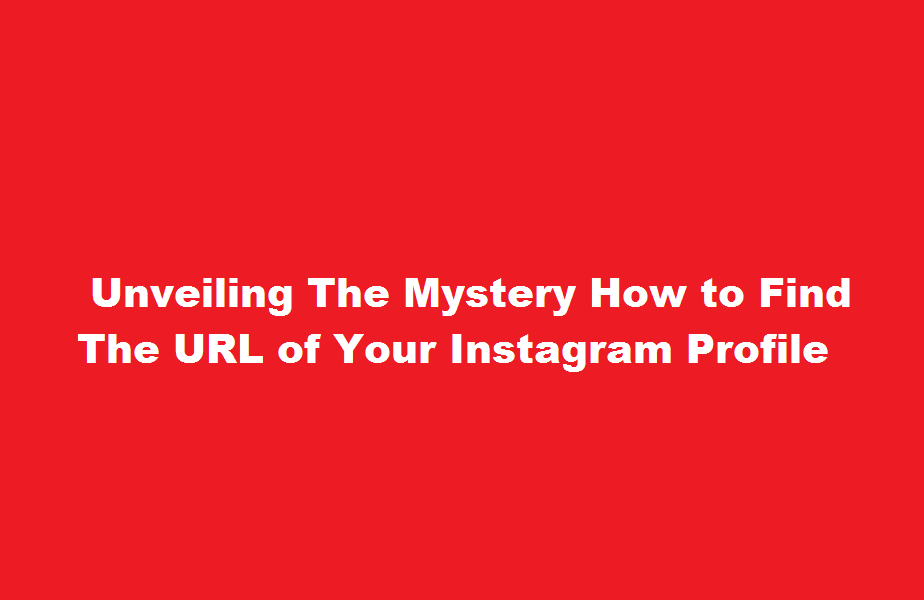 Introduction
In this digital age, Instagram has become an integral part of our lives, enabling us to share our stories and connect with others worldwide. However, locating the URL of your Instagram profile may seem like a puzzling task for some users. Fear not! In this article, we will guide you through the process of finding the URL of your Instagram profile effortlessly. Whether you're looking to share it with friends or promote your account, understanding this fundamental feature will prove beneficial in navigating the Instagram landscape.
Understanding Instagram URLs
Before delving into the process of finding your Instagram URL, let's comprehend what it represents. A URL, or Uniform Resource Locator, serves as the unique address that directs users to a specific web page or online resource. In the context of Instagram, your profile URL is the link that leads directly to your profile, where visitors can view your posts, bio, and follow you. Having a direct link to your profile allows you to share it effortlessly across various platforms, from social media to email signatures.
Accessing Your Instagram Profile
To locate your Instagram profile URL, you must first access your profile on the Instagram mobile app or the website. Open the Instagram app on your smartphone or visit the official Instagram website on your computer and log in to your account using your credentials. Once logged in, navigate to your profile page by tapping on the profile icon located at the bottom right corner of the app or by clicking on your profile picture on the website.
Discovering Your Instagram Profile URL on the Mobile App
Finding your Instagram profile URL on the mobile app is a straightforward process. Once you are on your profile page, tap on the three horizontal lines at the top right corner of the app. This will open the menu. From the menu, select "Settings" at the bottom of the list. On the Settings page, tap on "Account" and then "Public Business Information." Here, you will find your Instagram URL displayed at the top. You can tap on it to copy the URL or share it directly through various platforms.
Unveiling Your Instagram Profile URL on the Website
If you prefer accessing your Instagram account through a web browser, locating your profile URL is equally simple. After logging in to your Instagram account on the website, click on your profile picture at the top right corner of the page. This will take you to your profile page. Once there, look at the web address in the browser's address bar. The URL displayed is your Instagram profile URL. You can either highlight and copy the URL directly from the address bar or right-click on your profile picture and select "Copy Link Address" to quickly obtain the URL.
Frequently Asked Questions
How do I find out my URL for Instagram?
Your Instagram URL is simply instagram.com/yourusername/ (replace "yourusername" with your actual username). Another method is to visit your Instagram profile on a browser and copy the URL shown in the address bar.
Go to your profile and tap . Tap Settings. Tap Account > Sharing to Other Apps, then tap a social network to log in and link the accounts.
Conclusion
Finding the URL of your Instagram profile might seem like a daunting task, but with a few simple steps, you can uncover it effortlessly. By following the instructions outlined in this article, you can easily locate your Instagram URL on both the mobile app and the website. Having your profile URL at your disposal allows you to seamlessly share your Instagram presence with others, whether for personal connections or business promotion. So, go ahead, find your Instagram URL, and unlock new opportunities to connect and engage with the vast Instagram community.
Read Also : How to View Instagram Private Account Posts Without Following A Unique and Informative Guide