A Step-by-Step Guide on How to Change Your Netflix Password
3 min read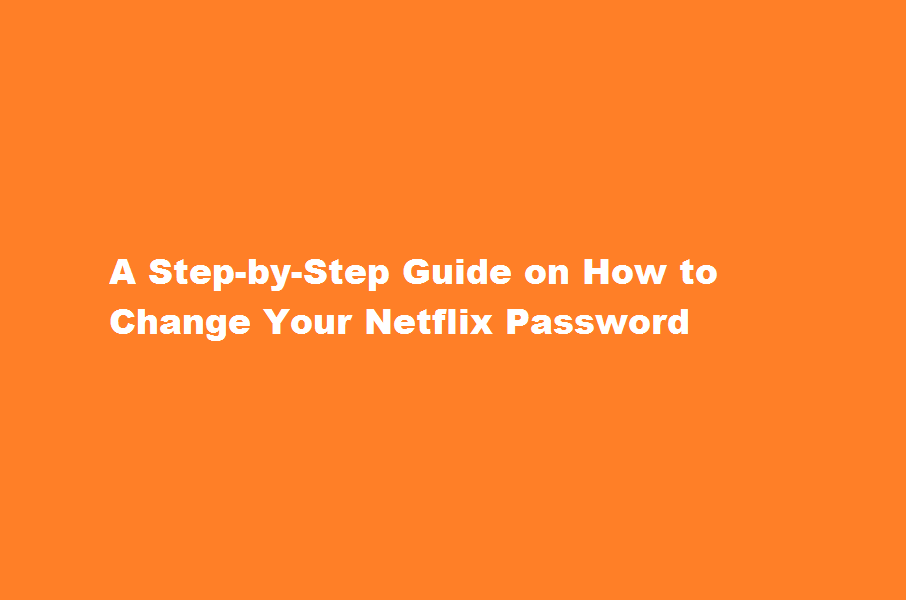 Introduction
Netflix has become a staple in our entertainment lives, offering a vast library of movies, TV shows, and documentaries. To ensure the security of your account, it's important to regularly change your Netflix password. In this article, we will guide you through the process of changing your Netflix password, providing you with the necessary steps to keep your account safe.
Log in to your Netflix account
The first step to changing your Netflix password is logging in to your account. Open your preferred web browser and go to the official Netflix website. Click on the "Sign In" button located at the top-right corner of the page. Enter your Netflix email address and password, then click "Sign In" to access your account.
Once you have successfully logged in, click on the profile icon in the top-right corner of the page. In the drop-down menu, select "Account" to access your account settings. This will redirect you to the account management page, where you can make various changes to your Netflix account.
Access the password settings
On the account management page, scroll down to the "Membership & Billing" section. Under this section, you will find the "Change password" option. Click on the "Change password" link to proceed to the password settings page.
Verify your identity
To maintain the security of your Netflix account, you need to verify your identity before changing your password. Netflix will send a verification code to the email address associated with your account. Open your email inbox, find the email from Netflix, and note down the verification code.
Change your password
Return to the password settings page on the Netflix website and enter the verification code you received via email. Once the code is validated, you can proceed to change your password. Enter your current password and then input your desired new password in the designated fields. Make sure to choose a strong, unique password that you haven't used before. After entering the new password, click on the "Save" button to confirm the changes.
Frequently Asked Questions
How do I change my Netflix password and log everyone out?
To do this, go to Netflix.com/YourAccount and select Change Password. Note: It might take up to eight hours for Netflix to sign out of all the devices associated with your account.
How do I stop someone from using my Netflix account?
How to stop someone from using your account
Change your Netflix password. We recommend using a password that is: Unique to Netflix and not used for other websites or apps. …
Sign out of devices you don't recognize. Note: …
See How to keep your account secure for more steps you can take to secure your account.
Conclusion
In a world where online security is of utmost importance, changing your Netflix password regularly is a simple yet effective step to safeguard your account. By following the step-by-step guide provided above, you can easily change your Netflix password and enhance the security of your entertainment experience. Remember to choose a strong password and keep it confidential to ensure a safe streaming journey.
Read Also :  Unveiling The Path How to Find Recorded Calls in Xiaomi Smartphones